---
This week I started reading 'Ask Iwata', a collection of essays by the late/former boss of Nintendo. When I think of CEOs, I picture people who really want to be charismatic visionaries who have all the answers. "Hang on to me, I will fly us to the future"
But Iwata comes off more like a nice dork. There's a different, humble kind of charisma around someone who schedules time to listen to every employee and strives to understand them first.
What's New
The big release last week was link previews. Pasting urls into cards shows you a little preview of what's on the page. I'm pretty happy with the design, it feels like a natural extension of Kinopio cards.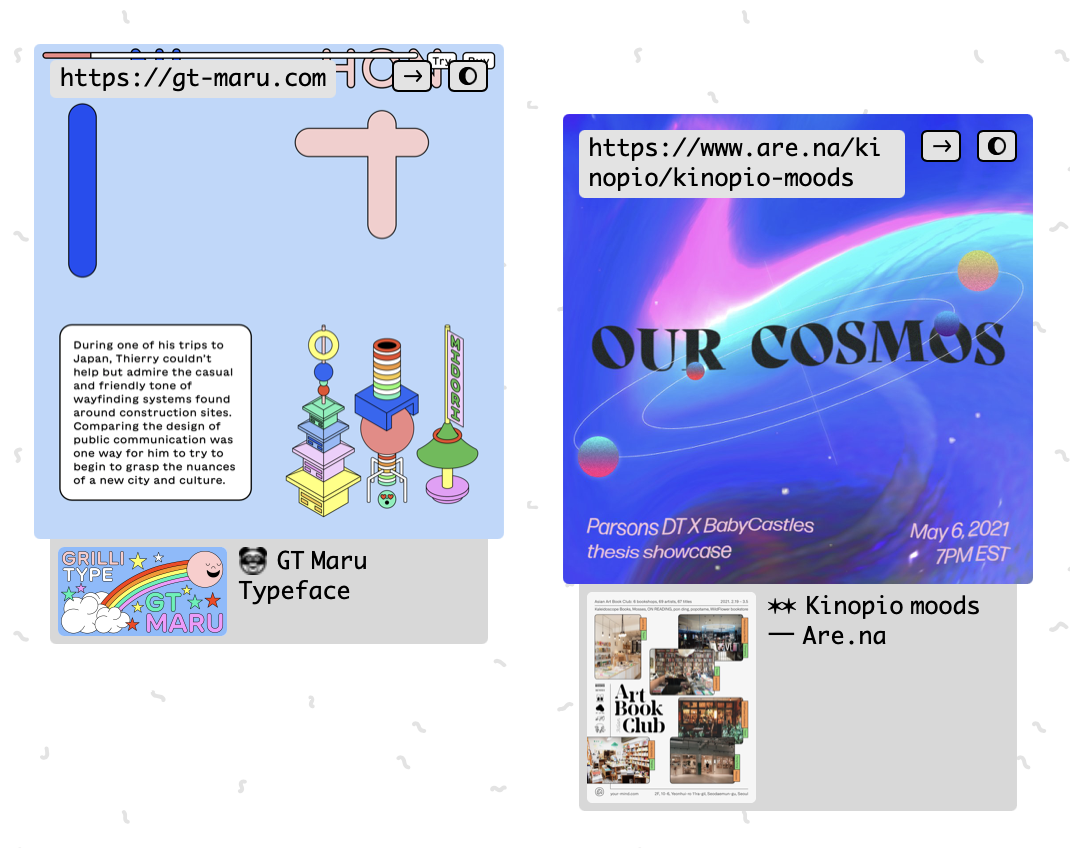 Upcoming
I've started working on improving Kinopio on mobile. Being designed for small screens and touch from the beginning, it's always been usable – but weird visual glitches abound. I'm fixing each one to really make sure that the mobile app is something you can live in.