---
Have you ever heard of the Nakagin Capsule Tower?
It's boxy capsules can be removed and replaced with new ones. Kind of like a USB hub. Imagine building and plugging-in your own custom home or office. Maybe upgrading them and moving them into another building later. Pretty futuristic today – even more so when it was built in '72.
Except… that because of an engineering flaw, the process for taking out a unit requires taking out all units below it. Asking all your downstairs neighbours to be cool with swinging from a crane while you plugged in your new kitchen was probably a bit awk.
It's still a cool idea though. I wonder how different the world would look today if they didn't mess it up?
What's New
The big update is that everything touch and swipe related was reworked to make Kinopio mobile feel pretty great.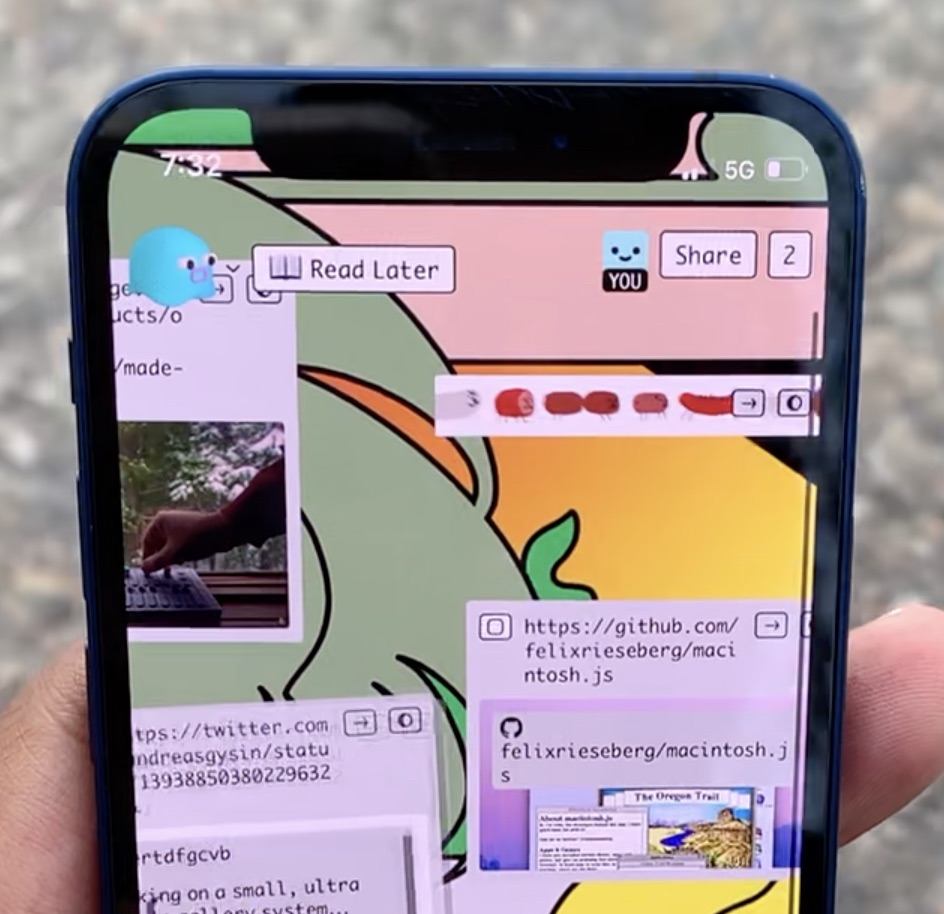 (I shot a little video of me using it in the Detroit river)
Also, I haven't promoted this yet, but as you scroll or swipe around, you'll see little moon-shaped markers at the edges of your screen. These little helpers give you a passive sense of the cards around you.
Upcoming
As I've been collaborating in spaces with people and teams, I've built up a little list of ways to improve the experience.
Also I have some ideas for a history feature that'll make it easy to find out "what's new in this space?".